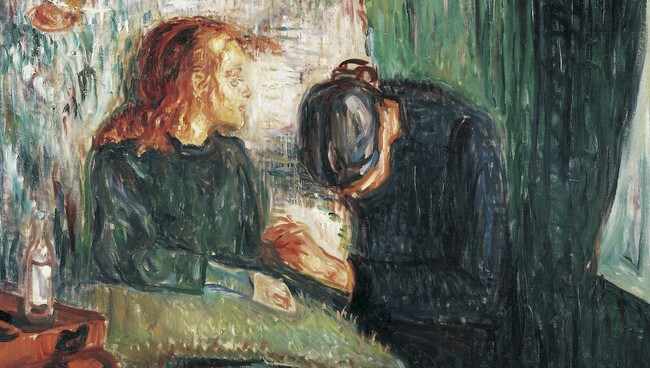 Edvard Munch – Paintings
The deaths of Munch's mother when he was 5 and of a favorite sister, Sophie, during his 20's, and the religious fervor of his puritanical father left him permanently scarred. He was obsessed with death, racked by guilt, prone to torturous relationships with women and, as his bachelorhood progressed, to suspicion and hatred of them. All this was distilled into his art in searingly direct images of loneliness, jealousy and sexual anxiety conveyed by alternately clinging or stand-offish lovers, resonant landscapes overseen by glowing moons, and vampiric women.
Edvard Munch is widely thought to have done his best work between 1892 and 1908, while he ricocheted restlessly among Norway, Paris and Berlin. During this time he absorbed the latest styles, like Impressionism, and contributed to the founding of some new ones, particularly French Symbolism and German Expressionism.
Few careers have become so completely identified with a single, emblematic work as Munch's has with ''The Scream.'' There aren't many people that haven't heard of that work of art and it is quite popular with media, advertisements and pop culture today. He made four versions of "The Scream." Three are now in Norwegian museums; the one that sold at the auction, a pastel on board from 1895, was the only one still in private hands.