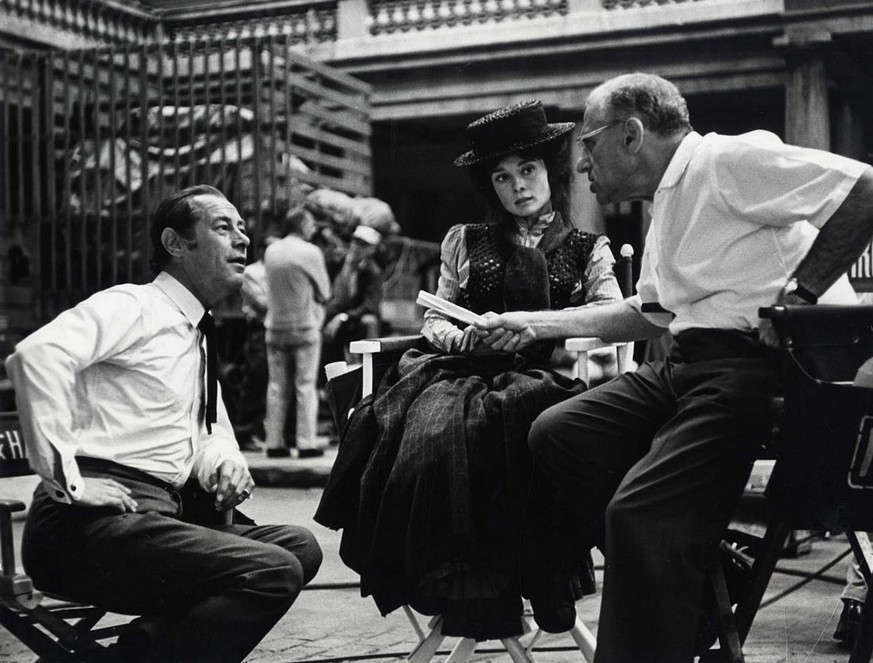 George Cukor & Pygmalion
Academy Awards : Best Picture
My Fair Lady is one of the richest and most intelligent romantic comedies ever produced. Rarely has a movie been as well-cast than this one. Rex Harrison was born to play Higgins, and he delivers every line with the snap and zing of one who relishes the chance to speak (and sing) such delicious dialogue. Audrey Hepburn is luminous as Eliza, and makes a convincing transition from guttersnipe to genteel lady.
The film received 12 nominations and 8 Academy Awards. It was nominated in five of the six major categories; the notable exception was Hepburn, who was bypassed perhaps because many felt Julie Andrews, the original Broadway Eliza, should have played the role in the movie as well.
Few genres of films are as magical as musicals, and few musicals are as intelligent and lively as My Fair Lady. It's a classic not because a group of stuffy film experts have labeled it as such, but because it has been, and always will be, a pure joy to experience. It's also one of a very few 3-hour films (actual length, 2:50) that justifies the seemingly long running time. Rarely have so many minutes in a theater been passed this enjoyably.
Eliza Doolittle, the flower girl with the Cockney accent and battered straw hat, has become part of English folklore.